Christmas Delivery Dates🎅🎄📦
Last post for before Christmas Delivery are:
* Parcel Post - 15th December
* Express Post - 19th December
I will try my best to get orders out as quickly as possible, however, I can't guarantee that orders will reach you in time if left to the last minute!
CHRISTMAS
Christmas Holidays 🎄🎅
While I dearly love to work and keep busy, I have had the most monstrous year filled with everything fun, difficult, life changing and crappy plumbing!
I NEED a break... so I am having the regular Chirstmas period off, plus some reconnection with my family by going on a 4 week road trip.
I know this may seem like a long time off, but my kids aren't getting any younger (neither am I for that matter!) and I want to make good memories while they still want to hang out with their Mum.
I'll be back before you know it and we are going to have a FANTASTIC 2024!
Merry Christmas & Happy New Year
Katt xx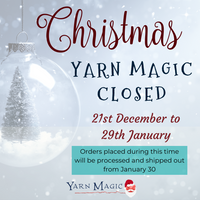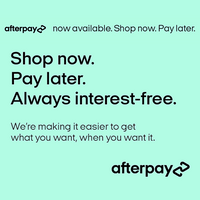 Afterpay Now Available
Don't just pay later... pay better.
Simply choose Afterpay as your payment method at checkout, pay in four instalments over 6 weeks, and never pay interest.
Get what you want, when you want, with Afterpay.
Learn More
Monthly Draw
Every person who places orders each month, will go into a draw for a $20 store credit (no minimum required)
I will draw a winner at random on the first Magic Monday of the Month (winner notified by email & FB publication)
Just my way of saying thanks for your support!
CONGRATULATIONS CINDY HAMBROOK - OCTOBER WINNER!
*Video of drawing on FB page
Let customers speak for us

Let our customers speak for us