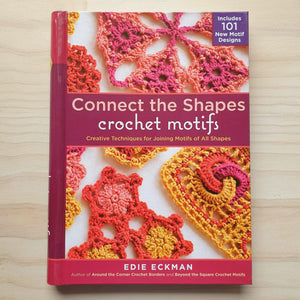 One-of-a-kind motifs are just the beginning.
This guide to creative joining techniques, shows how easy it is to combine multiples of a motif to form a whole new pattern.
From lacy links to 3-D effects, swirls, radiants, and wheels.
With 101 new motif designs, the variations are endless, as each joining technique can be used with a wide range of motifs.
Every design and joining technique is accompanied with step-by-step instructions and full colour photographs which capture the intricate details and colour work in each motif, along with chart formats to guide you - a must have for the discerning crocheter!
Edie Eckman | Hard Cover | 272 pages | Crochet