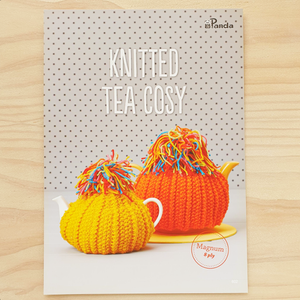 I LOVE a good cup of tea, there's nothing better than fresh brewed tea and some dunking bikkies to go with it, but I hate it when my tea gets cold, especially during winter.
This intermediate knitting pattern available in 2 sizes, will keep my pot warm and looks fabulous using Panda Magnum!
Imagine all the colourways you could use to complement any decor.
30cm x 21cm Card | Panda Publication | 2 Knit Patterns | Panda Magnum | UK Terms | Price Per Pattern